Master of Public Administration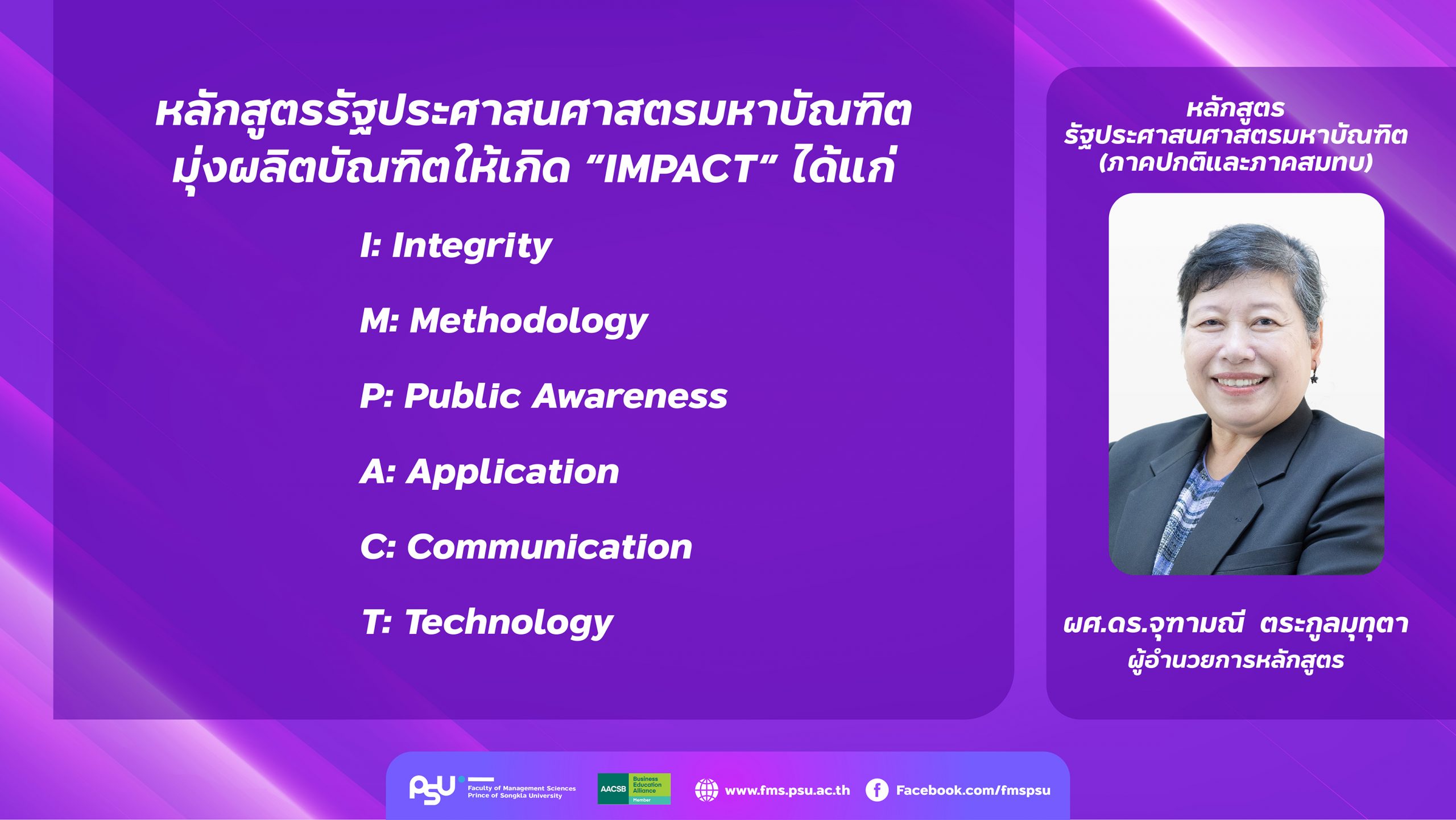 Master of Public Administration
The program has found in 1995, with the aims of producing Master's graduates in public administration. Graduates will have knowledge, analytical skills and can solve regional administrative problems as well as being able to apply the knowledge of advanced management in their work in accordance with the characteristics of local and regional needs.
      The Master of Public Administration Program (Part-Time Program), has opened for the first time in 1992 during the after-hour period for those who have and don't have previous work experience. The program produces high-quality graduates with widely recognized in academic excellence to response in the demands of a labor market and also focusses on academic excellence and research-based learning as the part of collaborative learning between instructors and students. As a result, students will achieve knowledge, understanding and can appropriately apply the knowledge in problem-solving in public administration.
Lecturer and Researcher in Public Administration
Middle and High-level Management in the Government Sectors in the Central, Provincial and Local Areas
Executives and Leaders of Private and Public Sectors
Academic and Government Officers such as General Administration Officers, Policy and Plan Analyst, Human Resources Officer, Training Officer, Academic officer etc.
Graduate School of Business Administration