Strategic Plan of Faculty of Management Sciences (2020-2023)
Foster academic excellence, in the areas of business administration, accounting, and public administration, among high-quality graduates who adhere the importance of being the soul for the benefit of mankind under modernly-designed courses, striving for internationalization, supported by diversity of potential personnel and other enriching resources and, at the same time, promote and advocate the cooperation, professional association creation, and problem solving of society and community situated within the Southern economic center.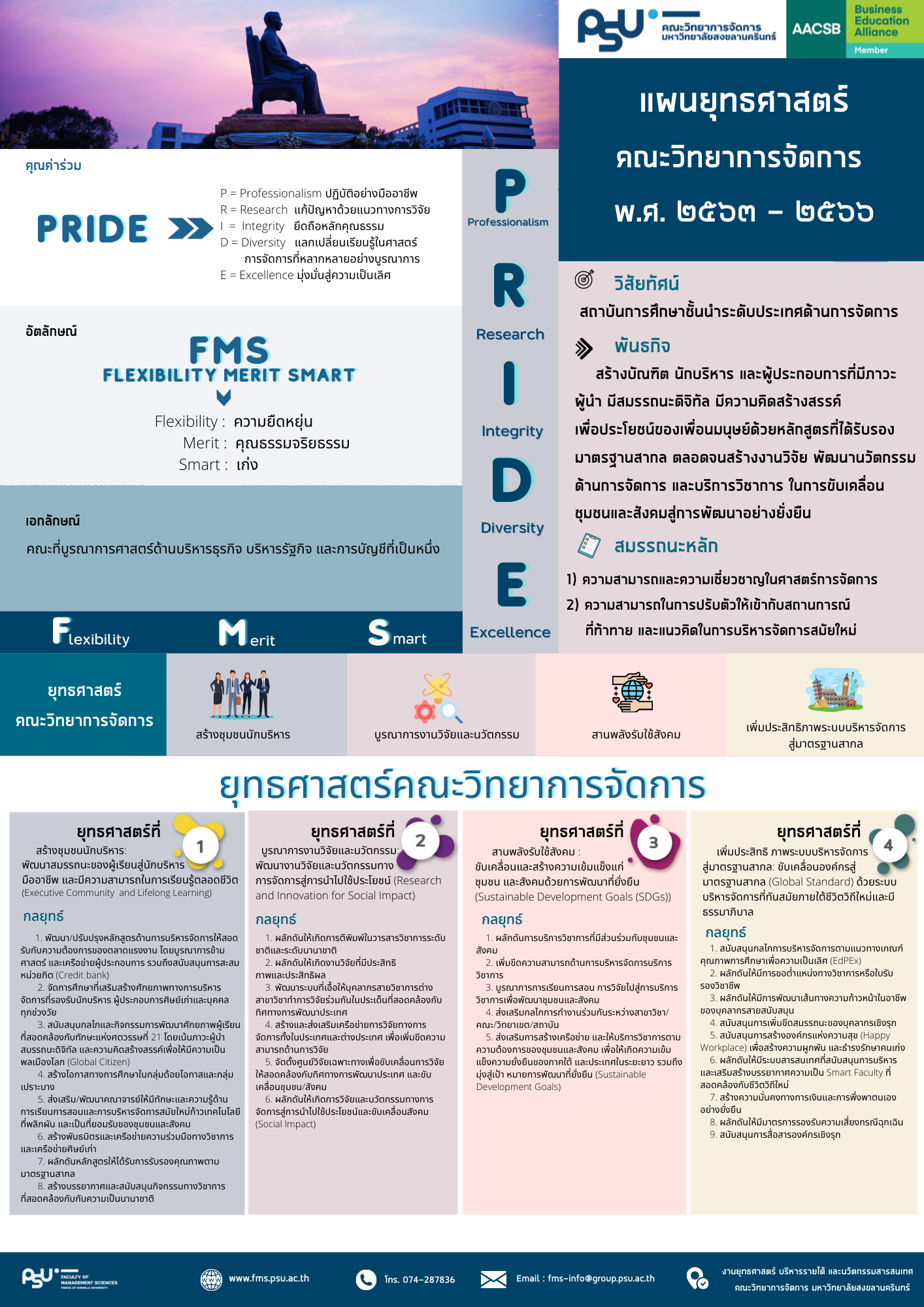 Strategy 1: Building Executive Community:
Develop learner competencies to professional has the ability to become a lifelong learner (Executive Community and Lifelong Learning).
Strategy 2: Integrate research and innovation:
Develop research and innovation management in practice (Research and Innovation for Social Impact).
Strategy 3: Strengthen the service of society:
Driving and strengthening communities and society through Sustainable Development Goals (SDGs).
Strategy 4: Enhancing the efficiency of the management system to international standards:
Driving the organization towards the Global Standard with a modern management system under a new normal life and good governance.
The 20-year development plan of the Faculty of Management Sciences (2018-2037)
Strategic Plan Fiscal Year